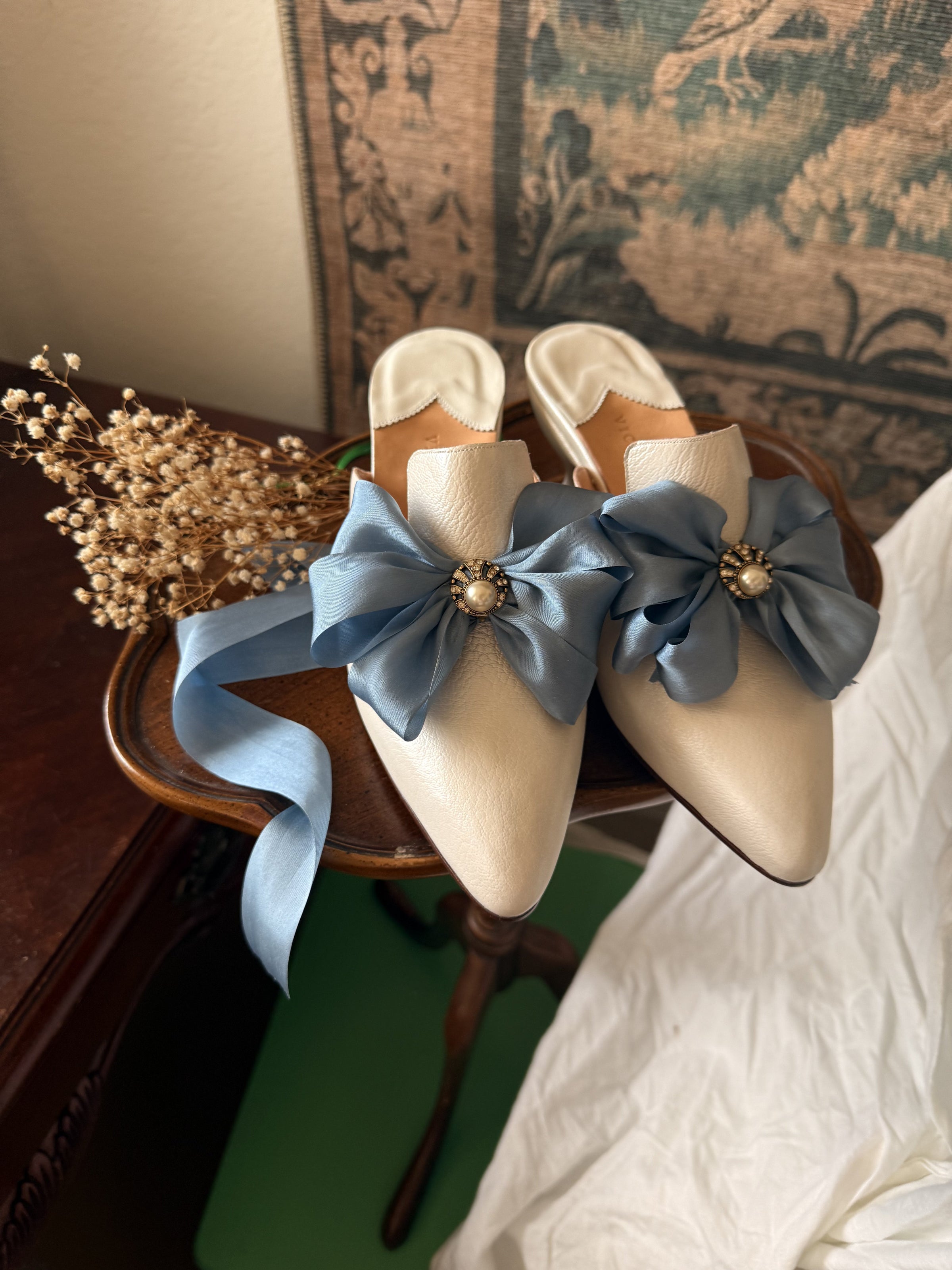 The Bespoke Experience
From fit to final product - entirely handcrafted, fully customizable, & created exclusively for you.
THE PROCESS
It begins with a consultation in which the desired style is discussed and measurements are taken. Ideally, precise measurements are taken at an in-person appointment, but they can also be completed remotely, if necessary. Fit is the most important part of the process. So, once the measurements are taken, a last is selected and modified or custom ordered as needed, to ensure a proper fit.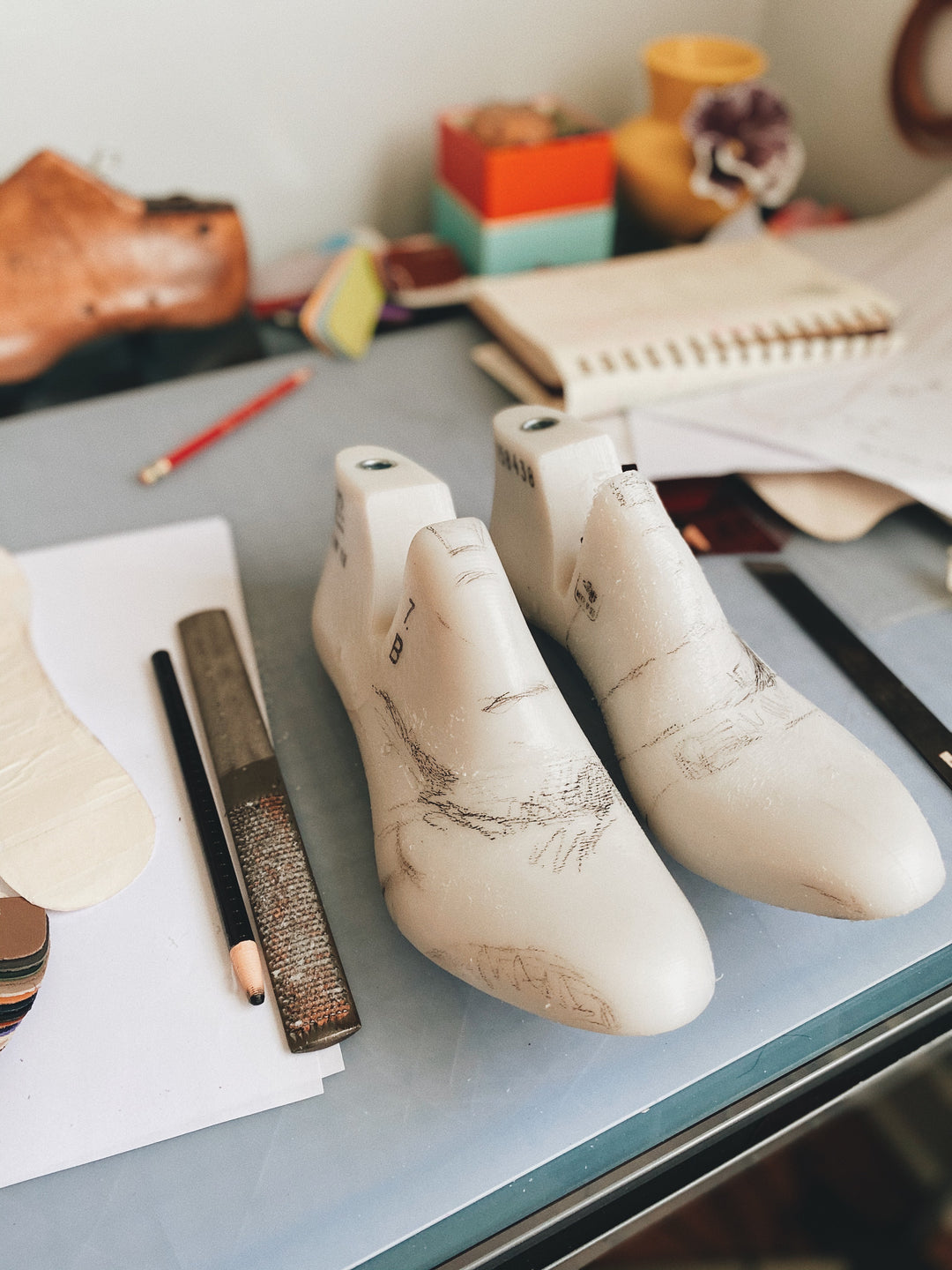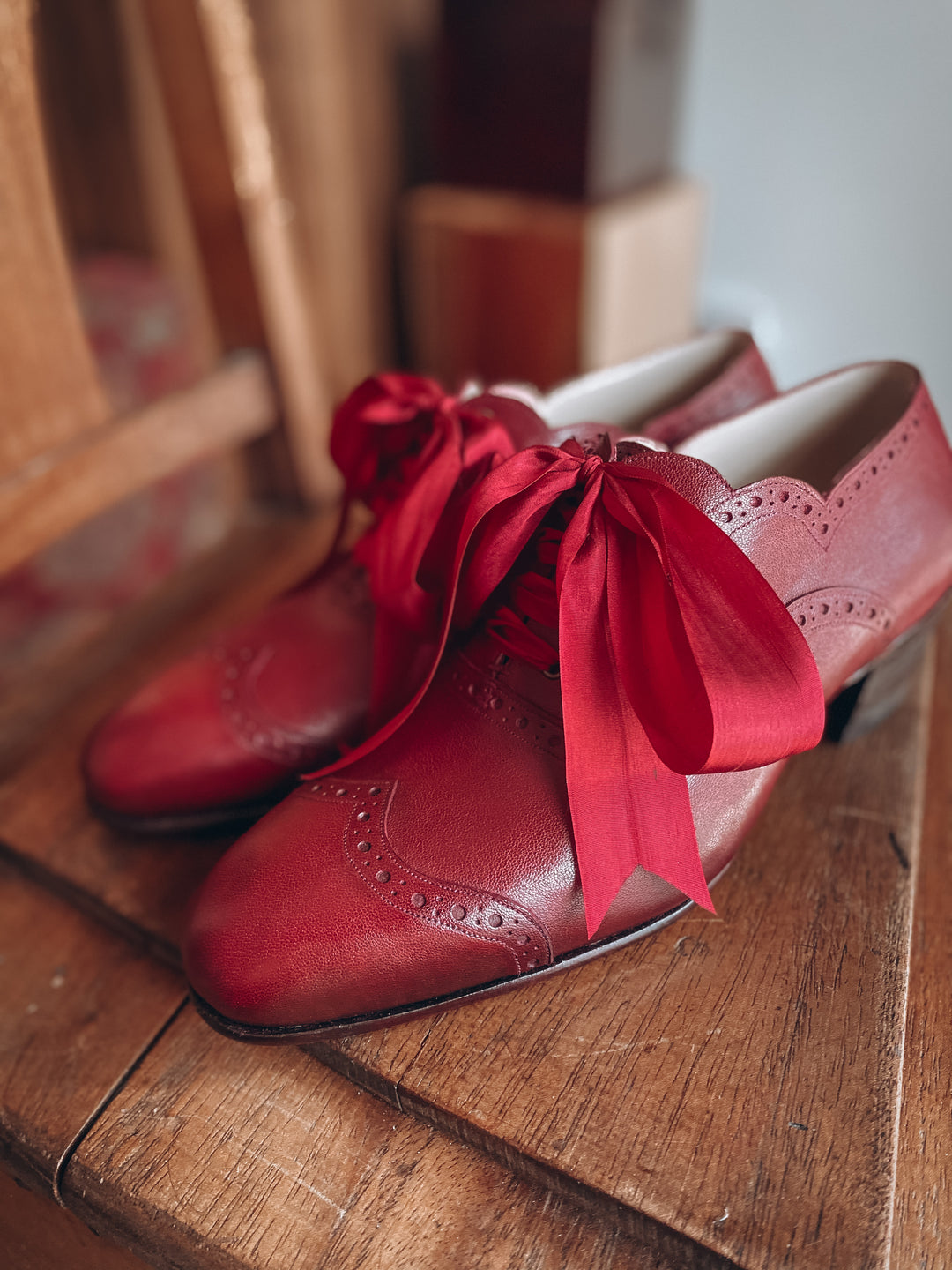 The Design
The design is discussed and a sketch is created in order to determine the final details on the shoes. All designs requested remain within my area of focus, in other words, silhouettes referencing the styles found between the late 19th Century and the early 20th Century, and can by modified to meet the client's vision. The client can then select the type of leather, the color of such leather or fabric for the uppers, and decide on details regarding heel shape, laces, vintage accoutrements, etc.
PATTERN & FITTING
The pattern is created by hand-drawing the design directly on the last. This means that the pattern is therefore an interpretation of the design and the proportions are determined by the selected last shape. Once the design is finalized, a test pair is created. Each new design requires a test pair or fitting, to determine whether the pattern is correct and if the fit of the shoe is as desired.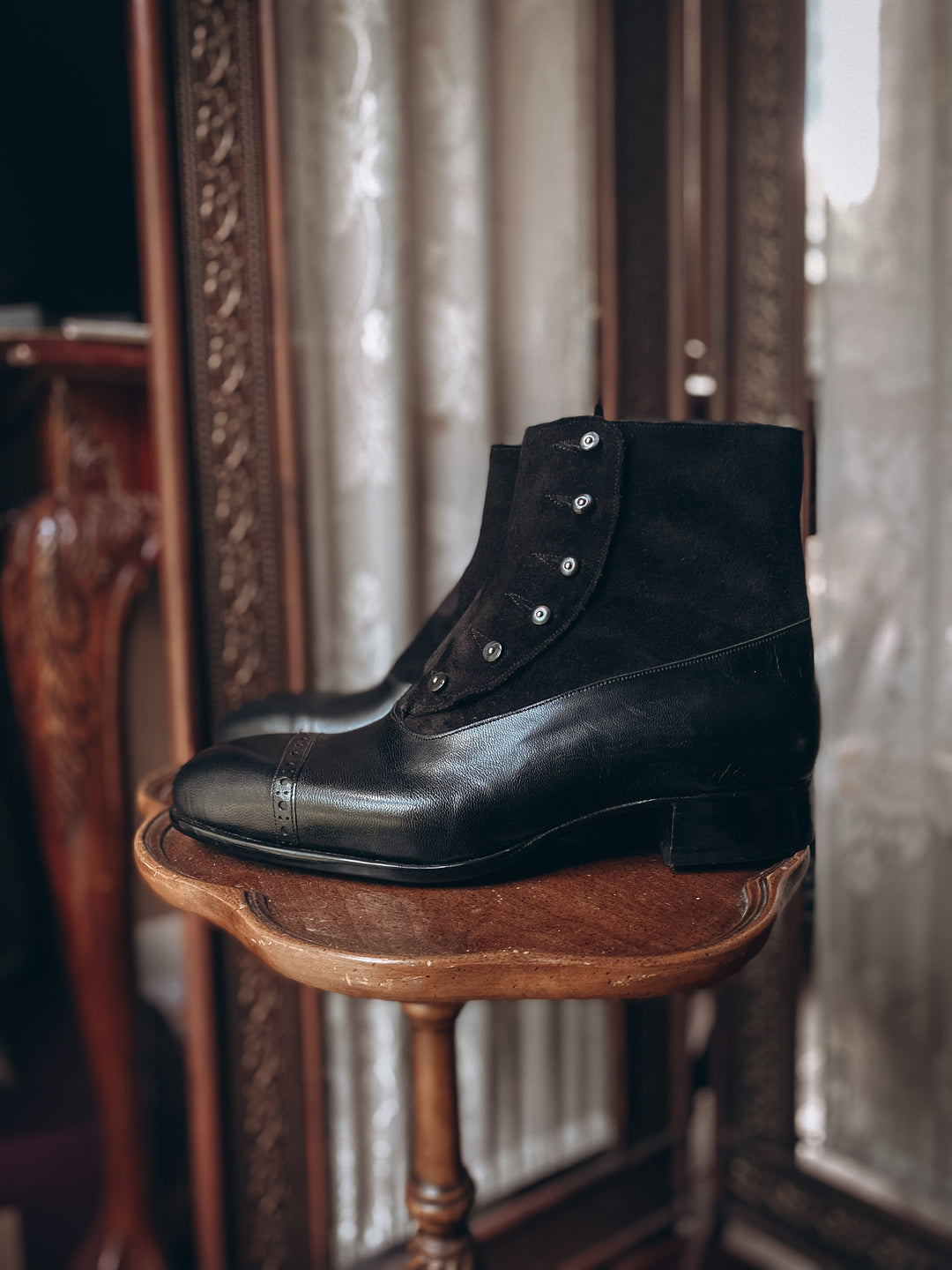 The Final Shoe
Each step of the process is entirely made by hand, utilizing traditional shoemaking techniques. From the cutting of the leather insole to the final polish, each step of the process is meticulous and crafted with care.
Turnaround times & pricing:
Generally, turnaround times will vary but have an estimate of 6 months and a starting price of $2500 USD. A 50% deposit is required up front with the remainder due once the shoes are finished. Due to the nature of the process, all orders are non-refundable.
For more information or to enquire regarding payment deposits & current turnaround times, please email: info@vickydincecco.com