ABOUT
Celebrating craftsmanship, one pair at a time.
Designer and shoemaker Vicky D'Incecco has created her own world of romantic, ethereal, and colorful hand-crafted footwear. Inspired by silhouettes of a bygone era, her work is known to fuse modern elements with her love of history, storytelling, and old-world techniques.
Honing her shoemaking skills over the last 7 years, Vicky's past experience also includes work with various established footwear brands, a stint at a Hollywood footwear repair shop, and a couple years spent working on film sets in Los Angeles.
D'Incecco (pronounced "DEEN-CHEH-KO")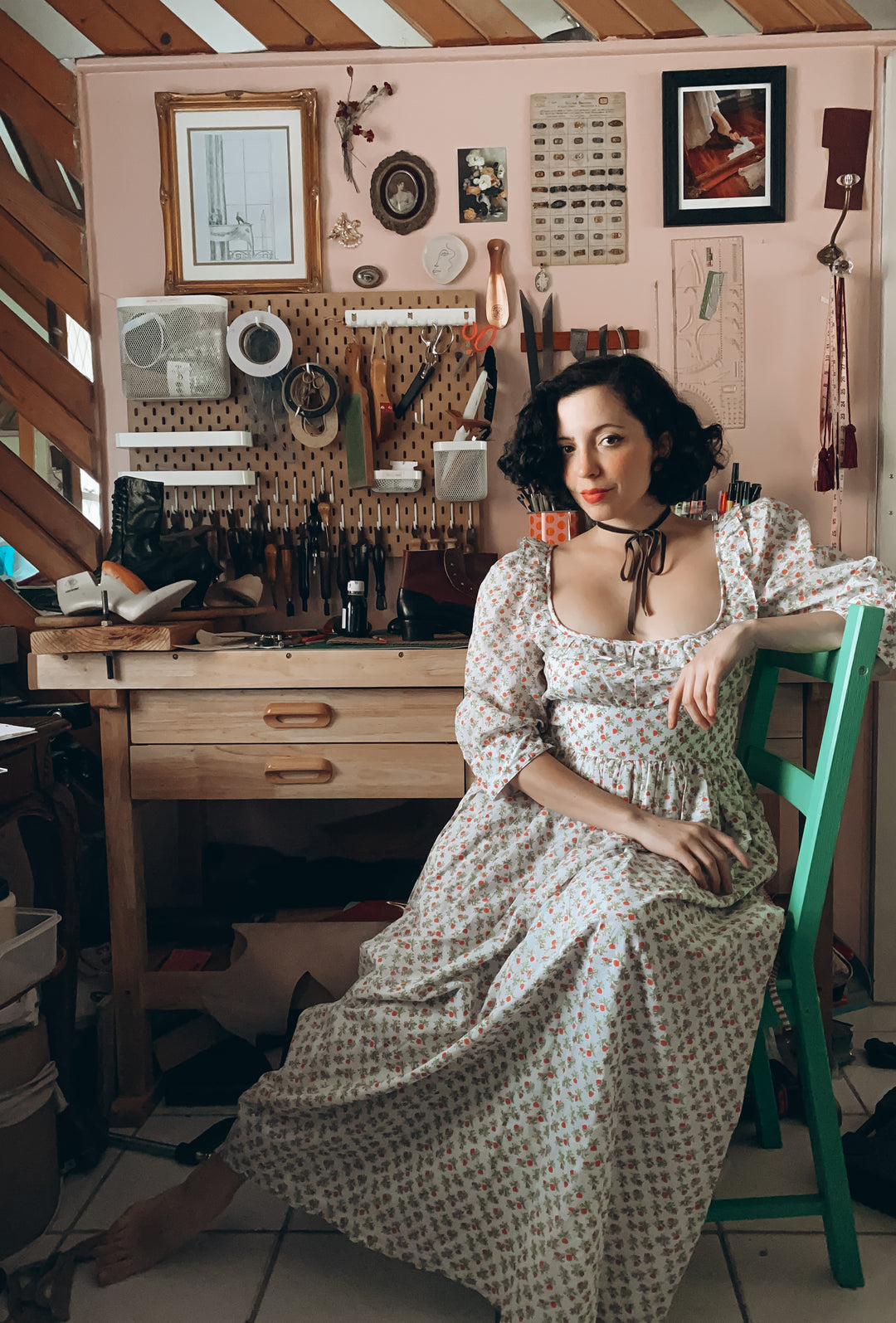 Featured in