How To Measure Your Feet
When shopping Made-To-Order or Ready-To-Wear, simply follow step 1 "Trace Your Foot" and measure the length of the tracing from the tip of the toe to the heel.
The sizing, in cm, can be compared in the Size Chart.
Trace Your Foot
Begin by placing your foot on a clean sheet of paper. While holding your pen/pencil against your foot and as straight as possible, draw a line around your foot.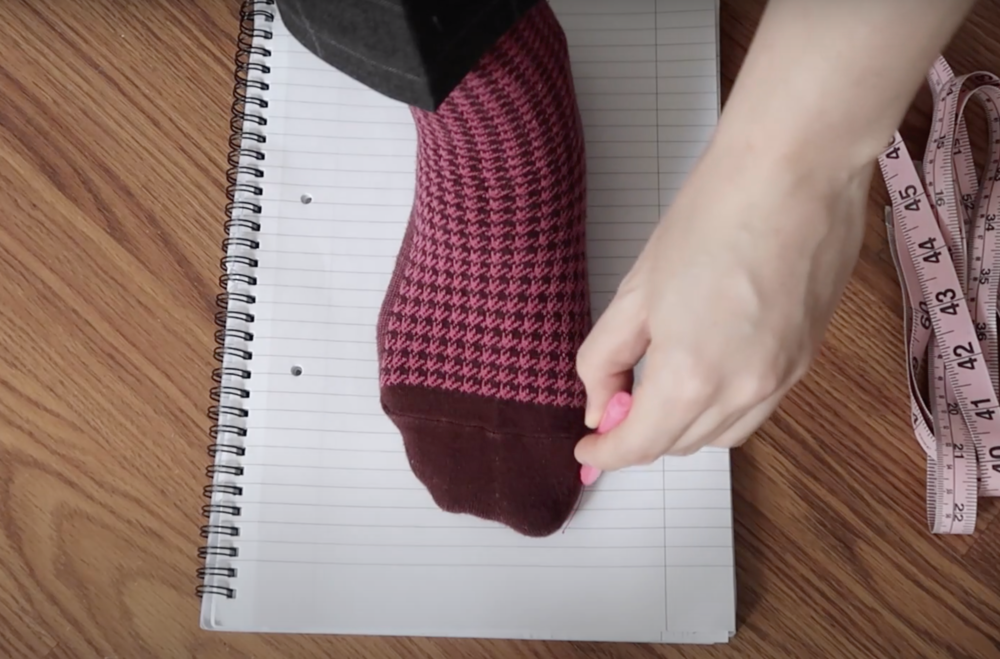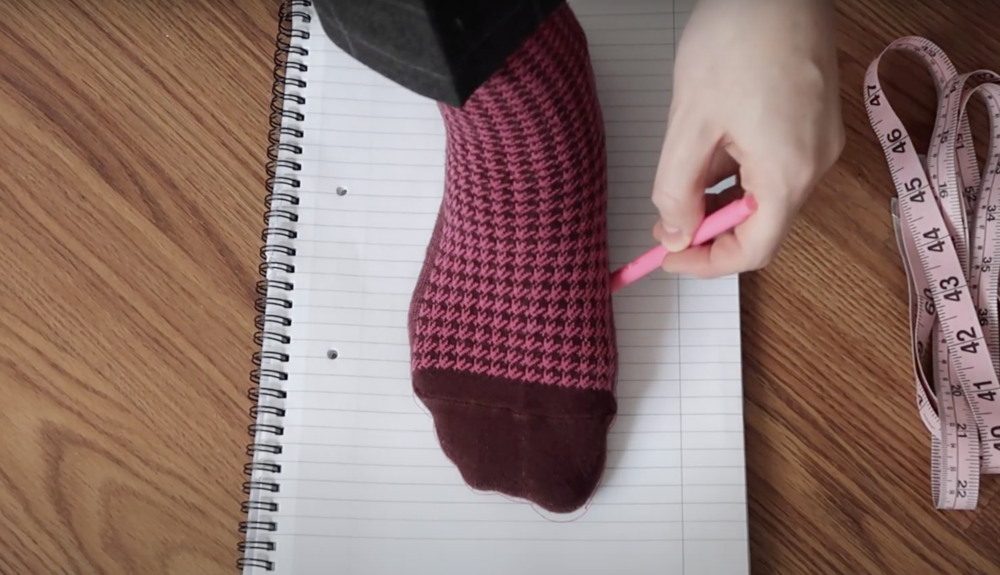 Second Tracing
Next, without removing your foot from the paper, trace a second line around your foot. This time, hold your pen/pencil at a 45-degree angle. Please ensure to sweep under your arch as well.
The Ball
Please measure in centimeters.
Next, find the widest point of your foot by locating the bones at either side of the ball. The Ball of the foot is where the toes bend.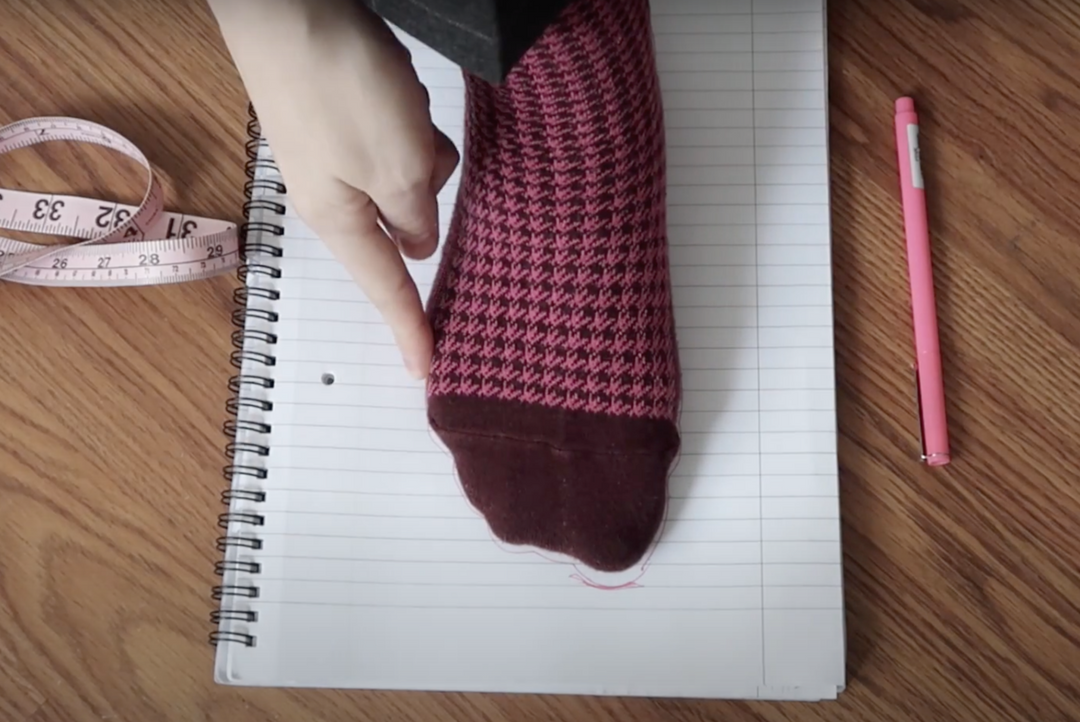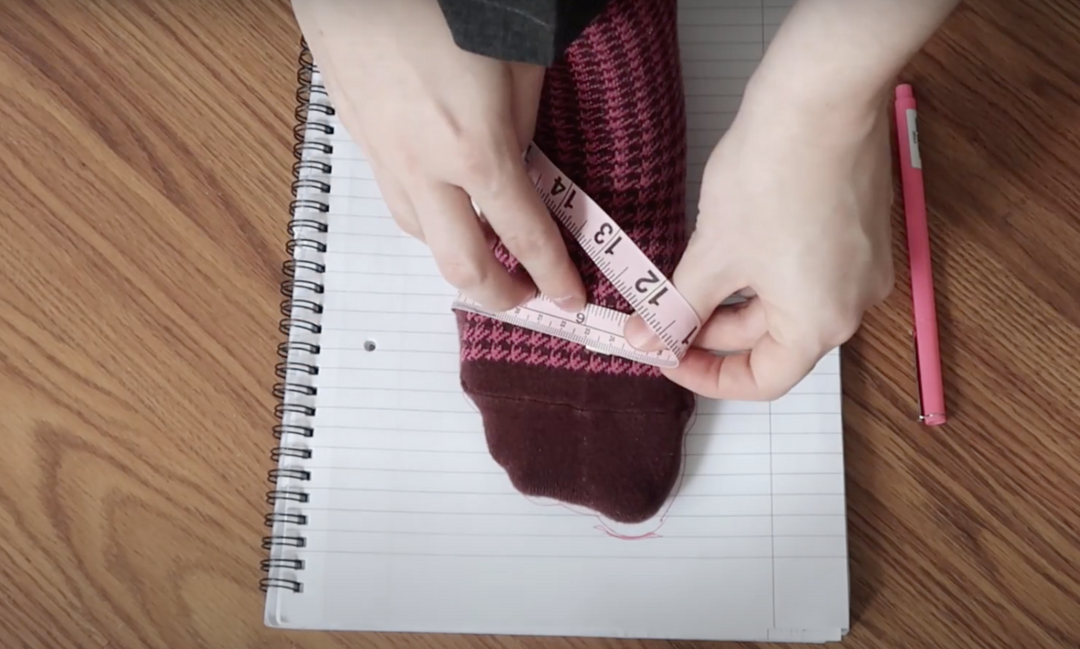 To measure the Ball, try to keep your heel firmly on the sheet of paper, (to ideally keep the foot from moving around on the paper) while you gently lift the toes to allow the tape measure to slide under the toes and the ball.
Measure around.
The Instep
Next, measure the instep. To do this, find the highest point on your foot, (some people have a prominent bone there), and measure in the same way as the previous section.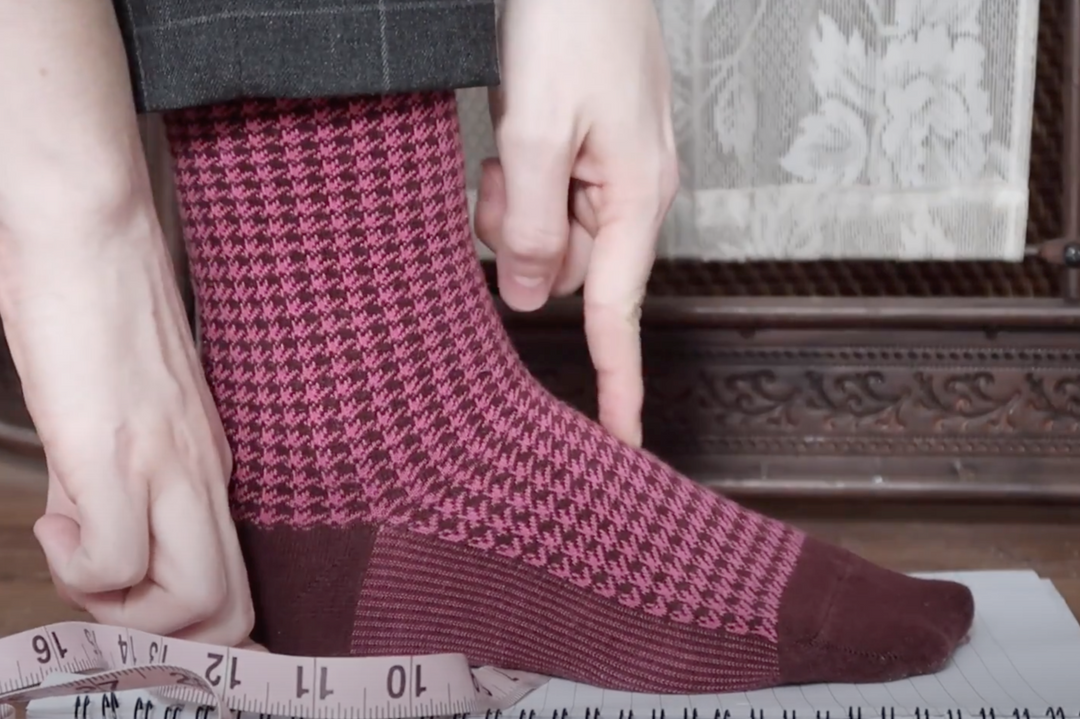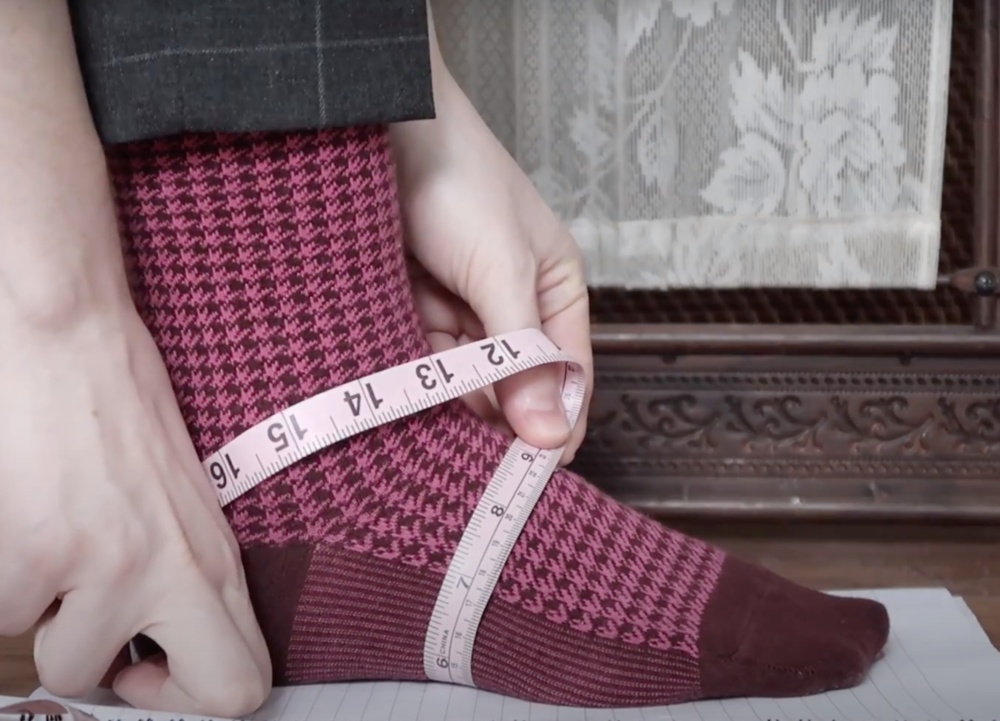 Measure around the instep.
The Short Heel
The "short heel" is the measurement from the heel of the foot to the point where the foot meets the leg. Wrap the tape measure around the heel and meet the two point at the top of the instep.